Greenroom Robotics is working in collaboration with Caladan Oceanic to bring about the next generation of deep-sea exploration. Caladan Oceanic own the world's only commercially certified submersible capable of repeated exploration to the deepest depths of the ocean. This depth-defying craft – the Triton 36,000/2 Deep Submergence Vessel (or DSV Limiting Factor) - forms the core of their Hadal Exploration System. Complete with a fleet of autonomous landers alongside manned boats, the system harnesses both man and machine on a mission to explore the mysterious depths of Earth's oceans.
Caladan had a vision: to be able to accurately chart their underwater coordinates regardless of depth or location. Greenroom's roboticists, engineers and designers are working to develop an end-to-end solution to achieve this vision, starting with the completion of phase one: a sophisticated software system that consolidates sensor data for further analysis, as well as supporting expedition planning, operations and analytics. This mission management system software is currently being used to calculate metrics such as depth and speed of sound using cutting edge oceanographic algorithms. This is the next step to unlocking the secrets of the deep ocean where navigation and communication are a significant challenge.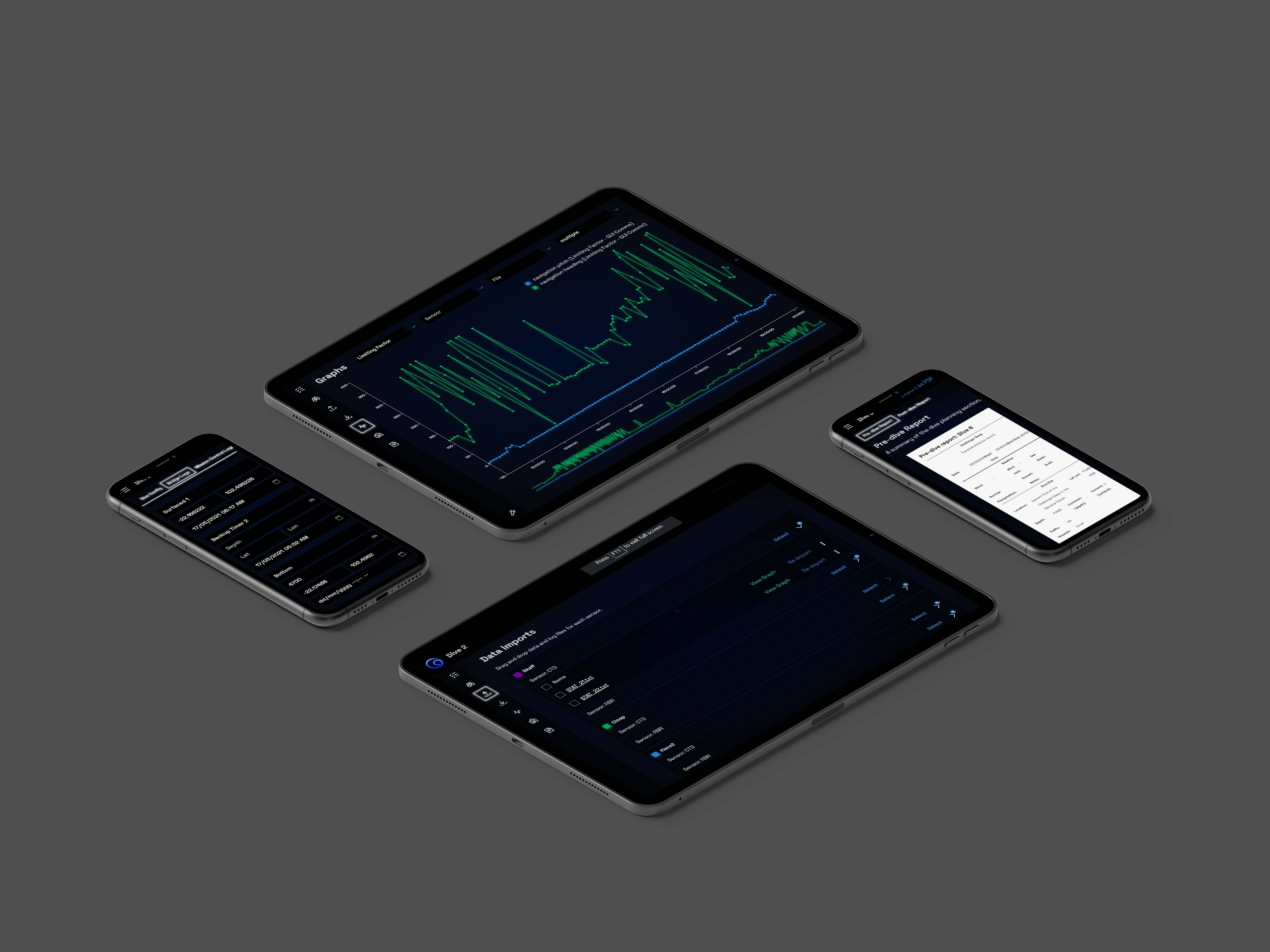 Works on desktop, tablet and mobile for use by all crew - on deck and bridge.
With mere months to develop a robust software system, alongside a partial refit of the DSV, the team worked rapidly to deliver in time for Caladan's South Pacific expedition led by Victor Vescovo. The team's unique expertise across web-technology, software development, and maritime operations was critical to innovating under pressure, resulting in what Vescovo describes as "a quantum leap from what we have been doing historically".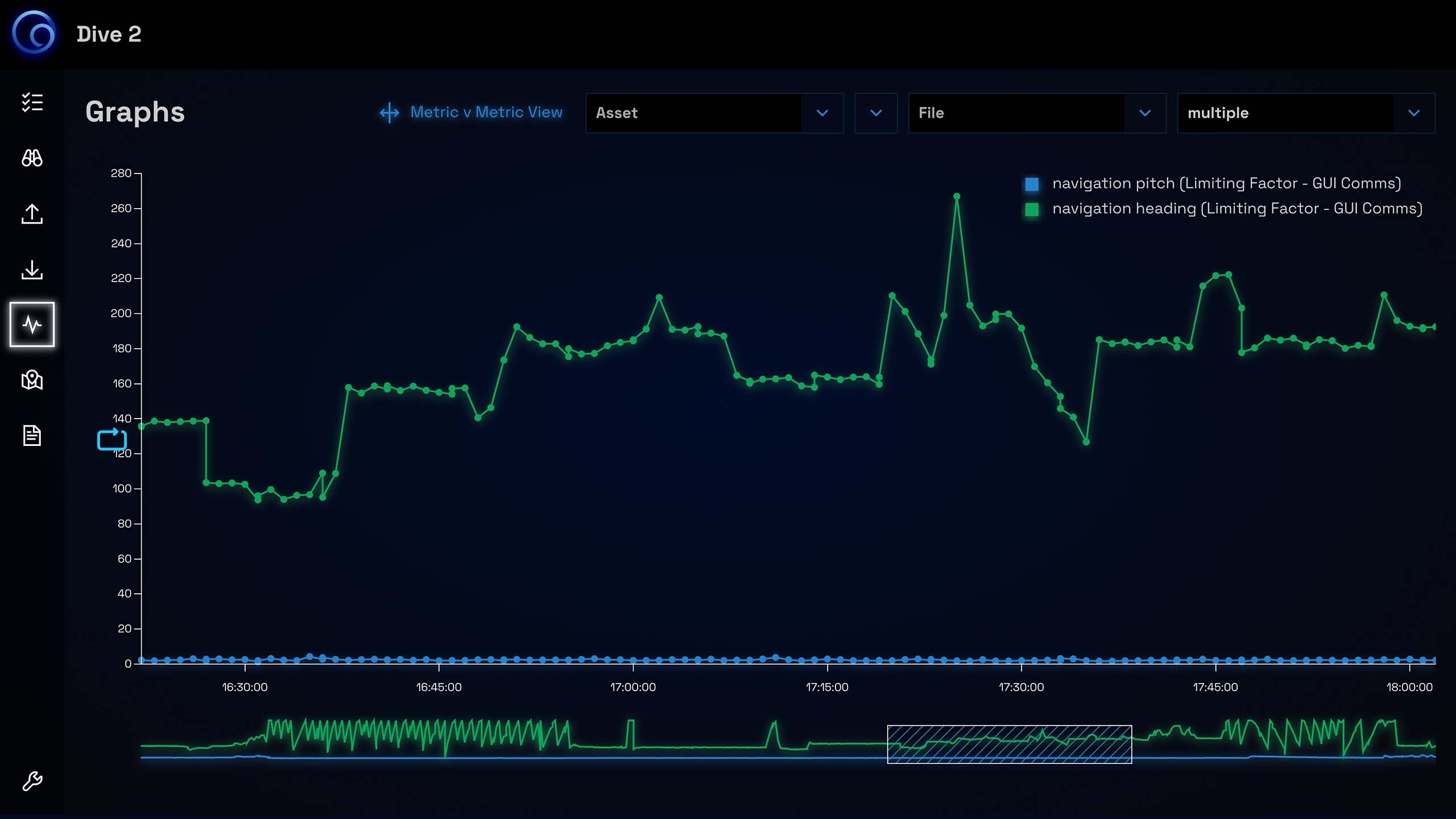 Powerful data-visualisation for dozens of sensors.
Greenroom's commitment to R&D alongside software development ensured they could face the challenges ahead, leveraging the latest in IOT technology and big data to handle the millions of data points generated across multiple sensors in a single dive. Using 3D visualisation and a custom graph engine, the team made data visually accessible, as part of a broader vision to leave behind the clunky systems often associated with maritime engineering – moving towards intuitive interfaces with a nod to sci-fi futurism.
This partnership with Caladan is testament to Greenroom's passion for providing technical solutions to complex problems in challenging domains across sea, land and sky.