We are pleased to present the 2022 Greenroom Robotics year in review. An exciting year full of growth, expansion and project delivery. We have more than doubled our team size, established new and improved office spaces in both Perth and Sydney whilst delivering and securing several exciting, innovative and game-changing projects and product applications. We have reflected on a successful 2022 and have assembled some highlights and exciting projects completed with our valued partners and clients.
January
Greenroom is proud to have supported the Caladan Oceanic team as they descended for another record-breaking dive in late 2021 and early 2022. Our CIO, Zac Pullen, worked alongside other Australian SMEs as part of the sub team and deployed our Maritime Operations Software for the upcoming dives.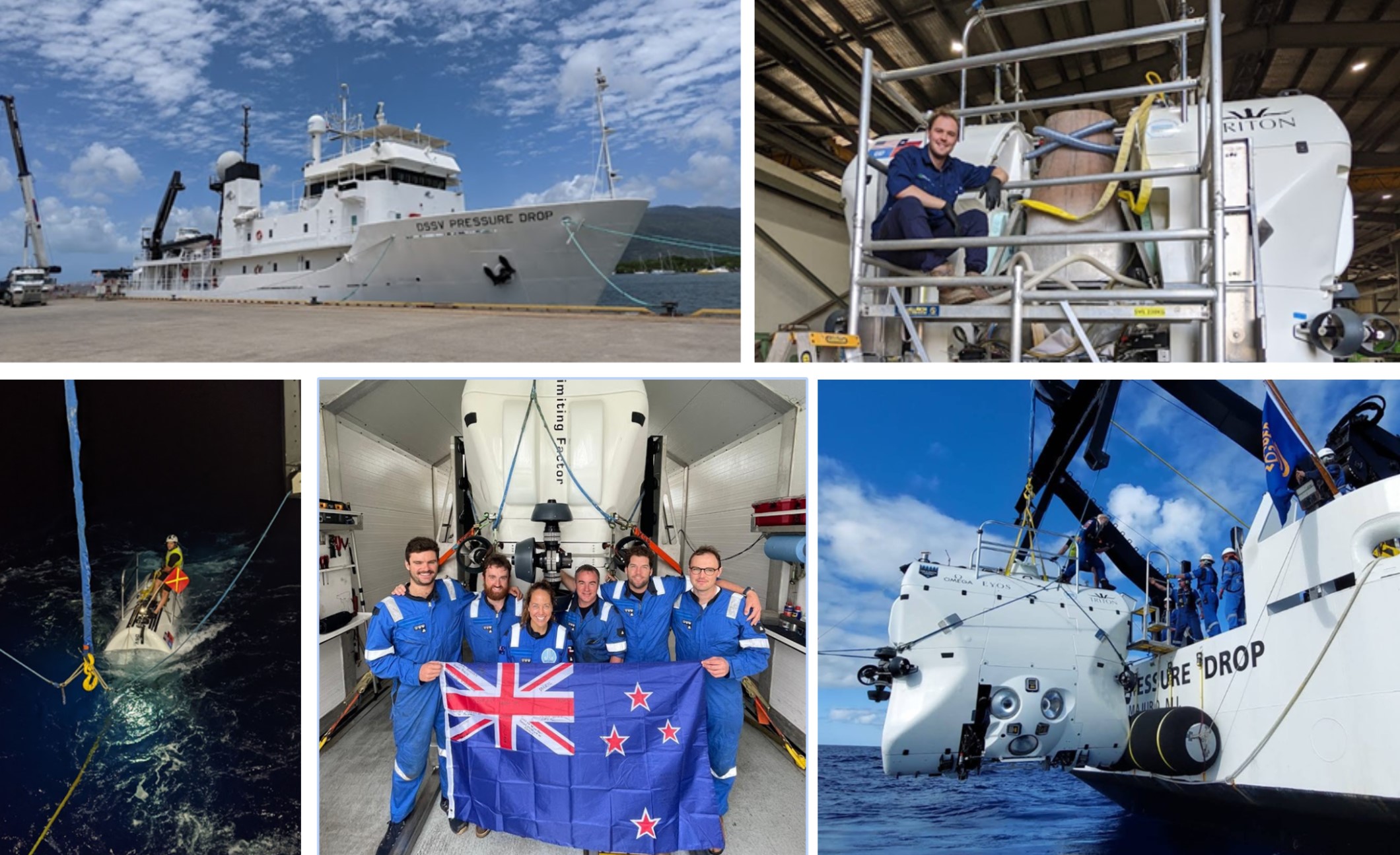 February
In February, we expanded our presence on the East Coast of Australia with the opening of a new office in Sydney. We also welcomed three new employees to our team, Harry, Russ and James, expanding our software development and robotics capability.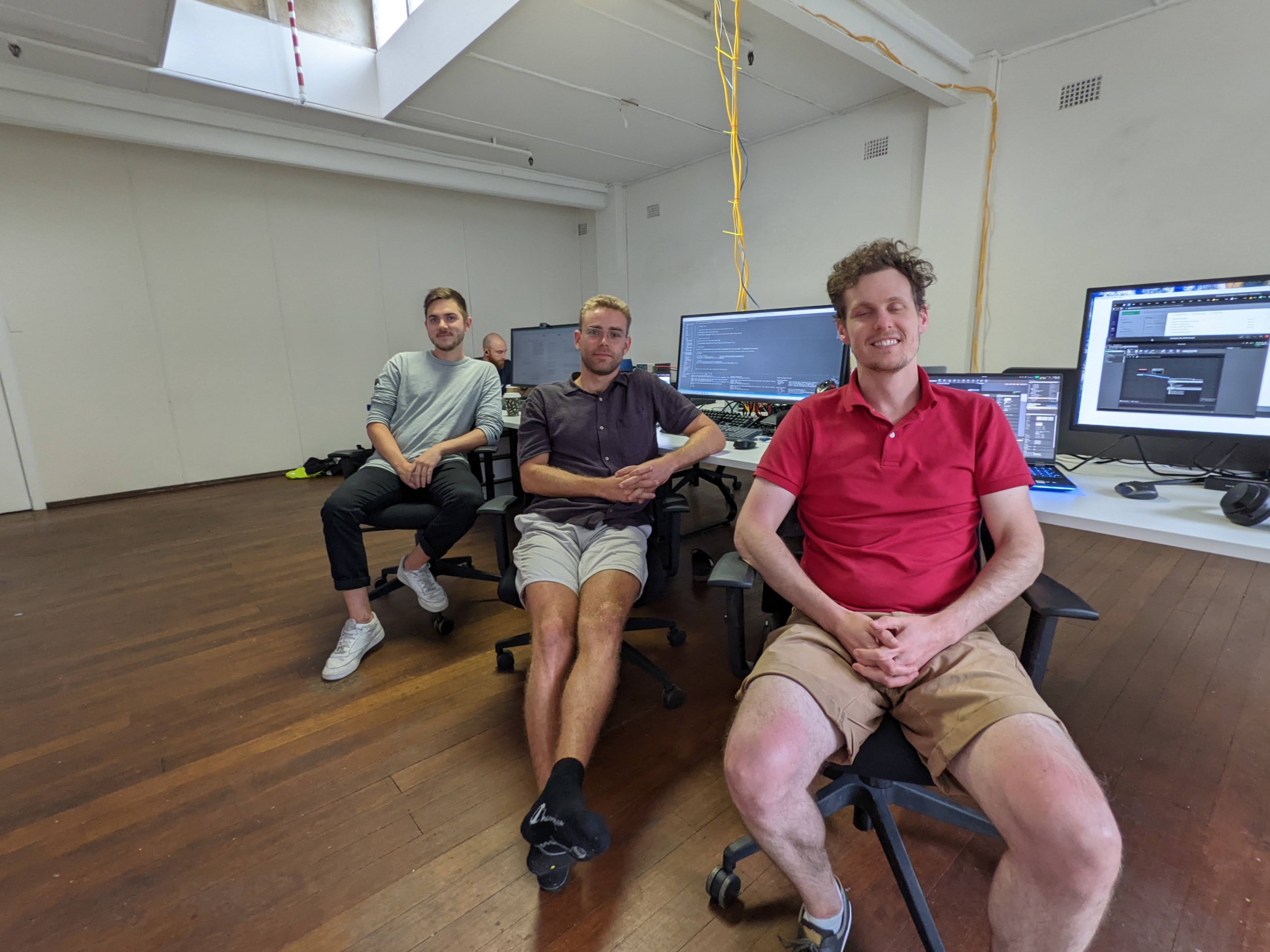 March
In March, we announced our simulation and development environment as part of a long term research and development effort to produce a realistic, adaptive and future-proof simulation and digital twin system (MIS-SIM). MIS-SIM (Mission Simulator) is a modern sandbox tool that can be used for testing and evaluating our systems before real-world testing, as a development tool for low-risk and low cost production of autonomy software, or as the foundation for a digital twin.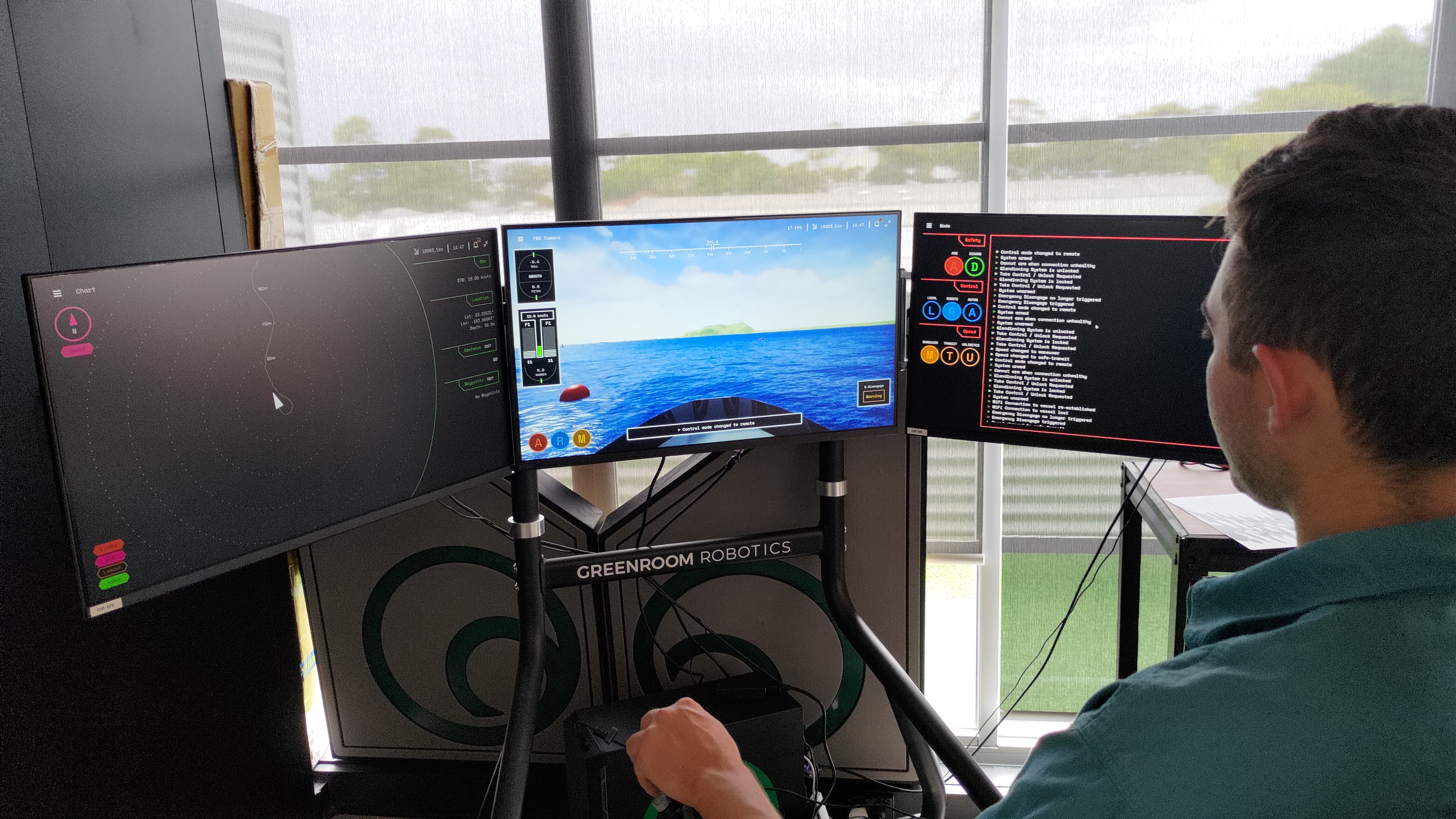 April
In April, Ninox Robotics, an Australian long-range drone operator and long-term partner, announced that it had been working with Greenroom to provide AI assistance software for tagging and geolocating various animal species. The software, called Geolabeller, uses computer vision and machine learning to improve the consistency, transparency, and accuracy of survey reports. Ninox and Greenroom are continuing to develop next-generation techniques for biosecurity and other RPAS surveys.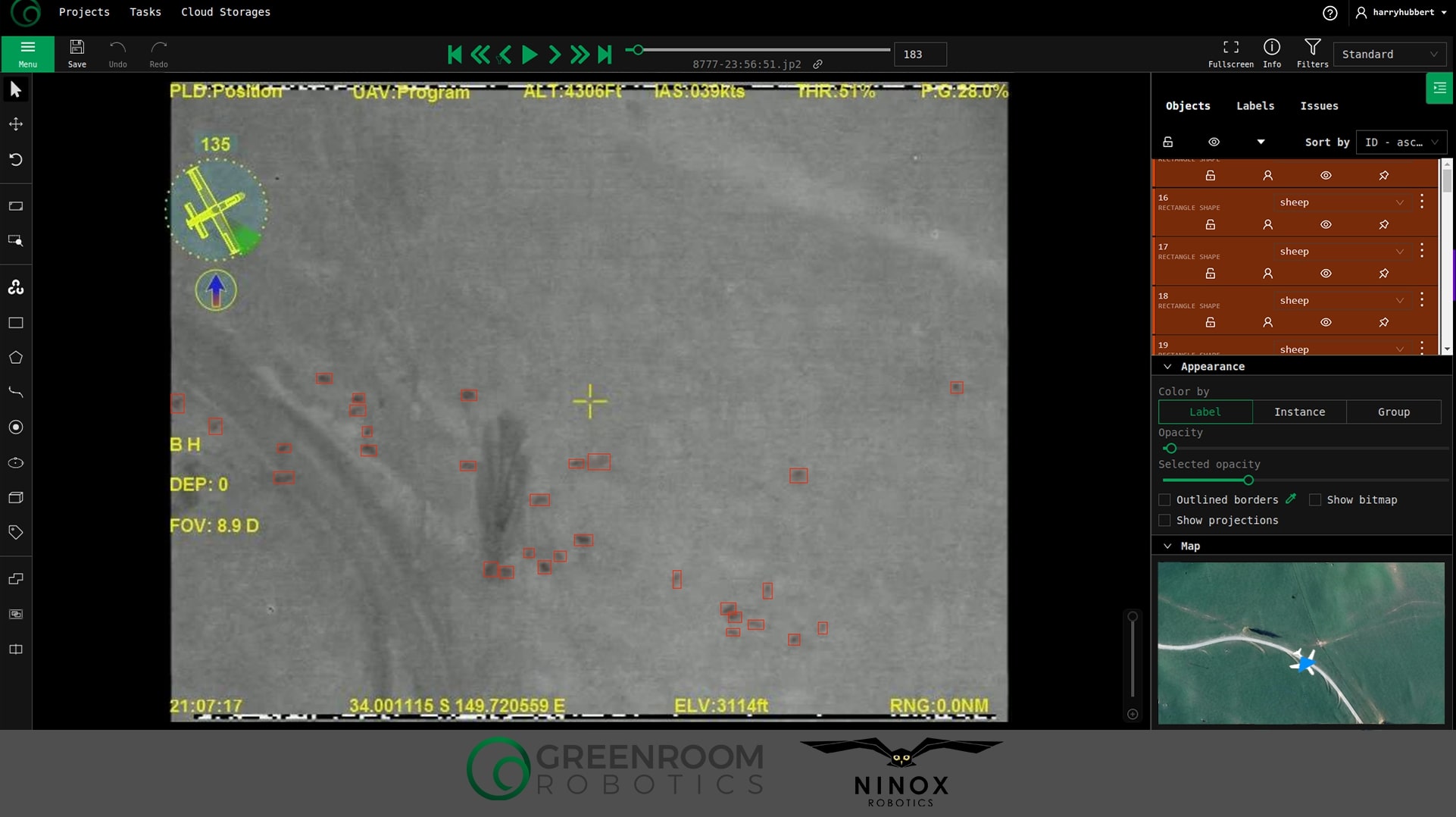 May
In May, Greenroom attended the Indo Pacific international maritime exposition in Sydney. As part of the NSW industry stand, and in collaboration with the Whiskey Project Group we had the opportunity to show off our control and spatial awareness systems, and autonomous maritime sandbox simulation environment. Greenroom was also a participant in the Autonomous Warrior 2022 exercise in Jarvis bay, providing RAS and AI services to Defence Science and Technology Group.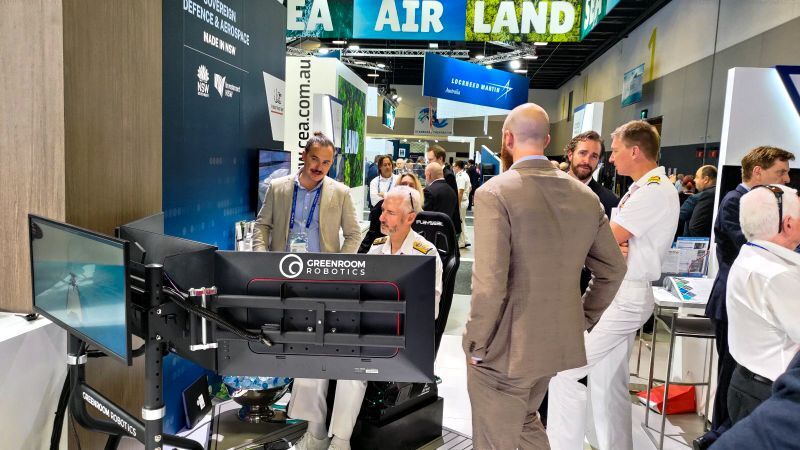 June
A more quiet month on the announcement front, the Greenroom team found time to meet up in Sydney to demonstrate some of the advancements over the last few months, as well as taking time to review our internal processes. We reflected on the financial year, reviewed our goals and objectives and developed new goals for the coming financial year, big things are coming!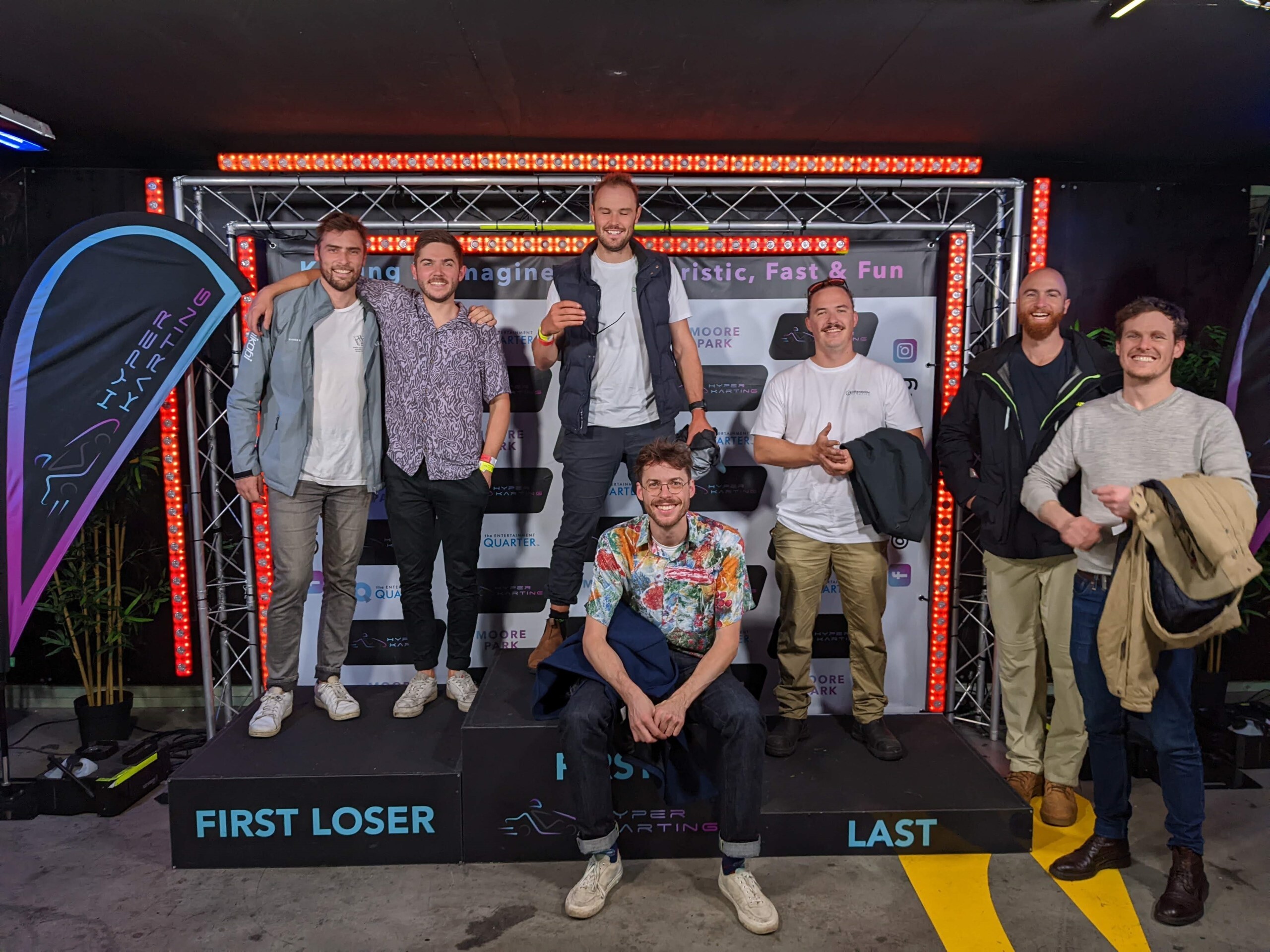 July
July saw our software being real-world tested in multiple tests and experiments, progressing the TRL of several product features and systems. From innovative control systems to low-latency video streaming methods, the Greenroom engineers and software developers continued to push boundaries and exceed expectations.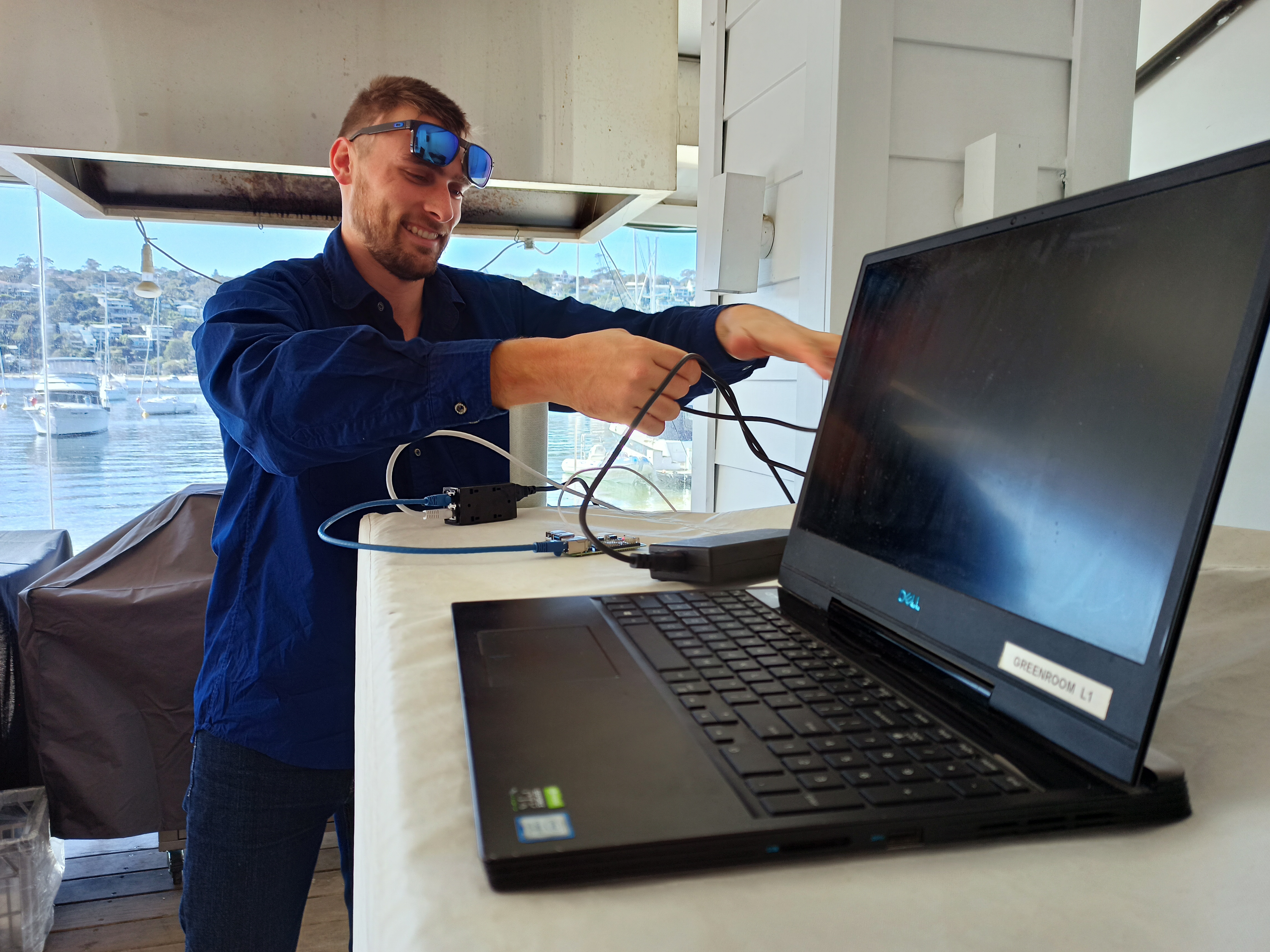 August
In August, the team traveled to Darwin for a week-long internal workshop. The chance for the whole team to gather in person was extremely valuable. As well as significant focus on product development and roadmap planning, we found time to explore the gorgeous surroundings of Darwin.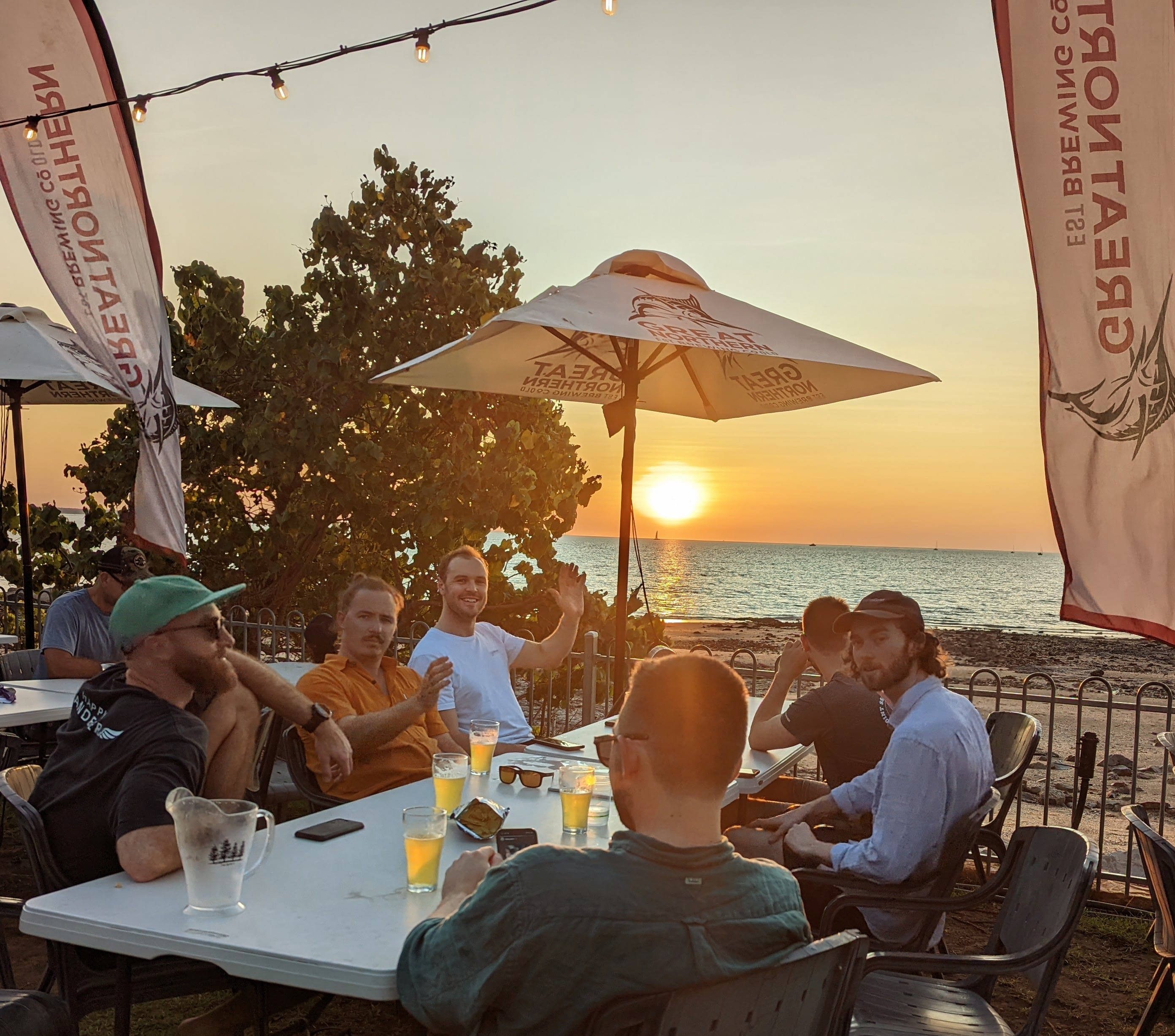 September
September was a busy month for the East Coast team, with a move to a larger office space in Alexandria to accommodate the growing team, and the launch of our new website. The team has been enjoying the new space, and looks forward to hosting friends, clients and industry partners in the future.
October
October was a busy month for Greenroom, as the team headed up to Brisbane for the Land Forces '22 exhibition. Sponsored by the Western Australia government, we were able to showcase our work as part of the Defense West stand. This exhibition provided us with an excellent opportunity to connect with companies from Western Australia, as well as with companies from other countries.
We were also excited and proud to announce our support of the team at AMC Search in delivering an innovative platform-agnostic sensor module for use on AUVs.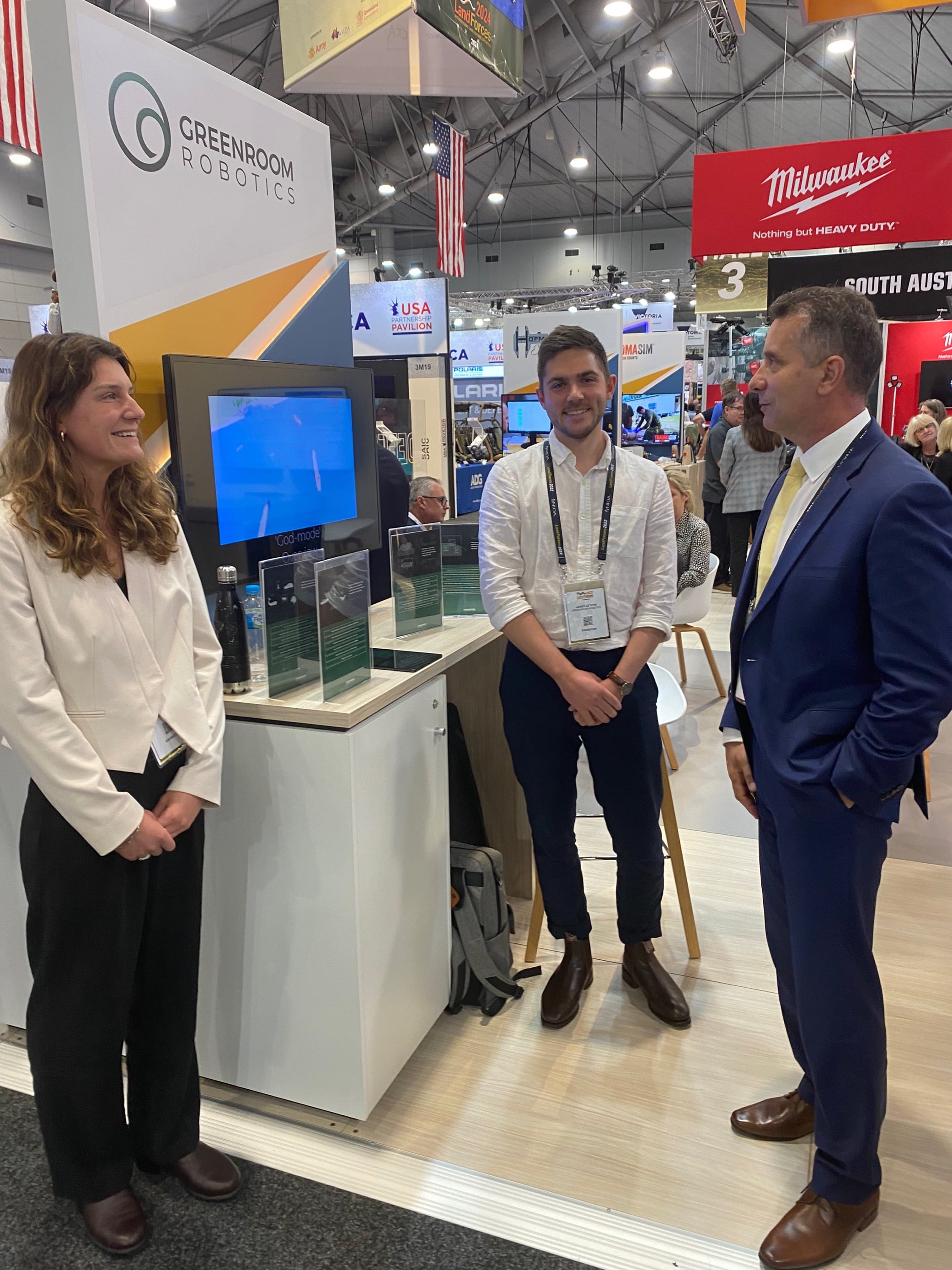 November
November was the turn of the Western Australia team to move into their new home; a gorgeous office on High Street, Fremantle. With multiple new employees on the West Coast in the weeks before, the move was timely and welcomed by the team.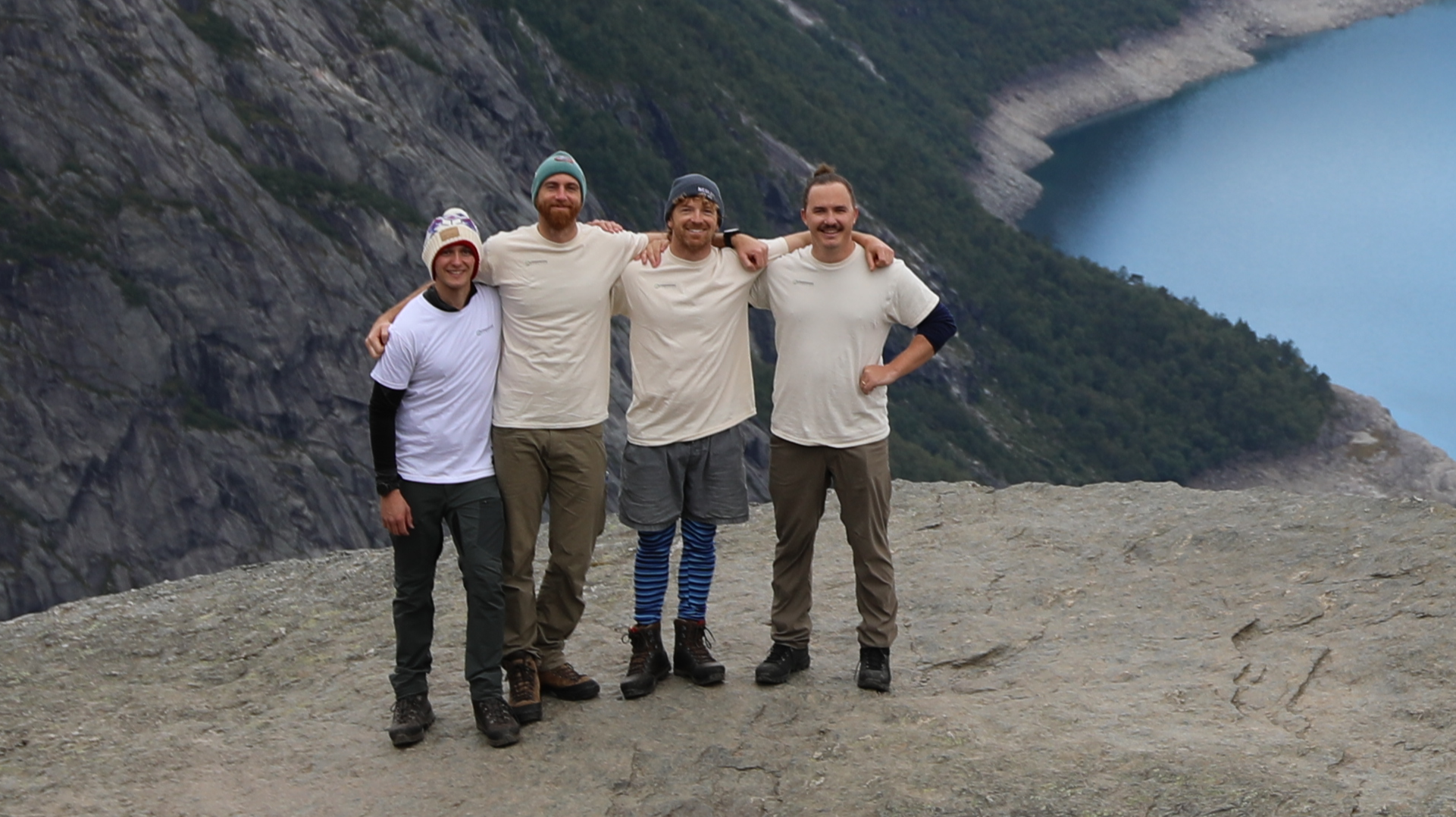 December
The end of the year has seen a flurry of activity from both coasts. We also received our new testing platform as part of our partnership with AMC Search.
We will wrap up the year by meeting in Sydney for our Christmas party, to celebrate the wins of the year.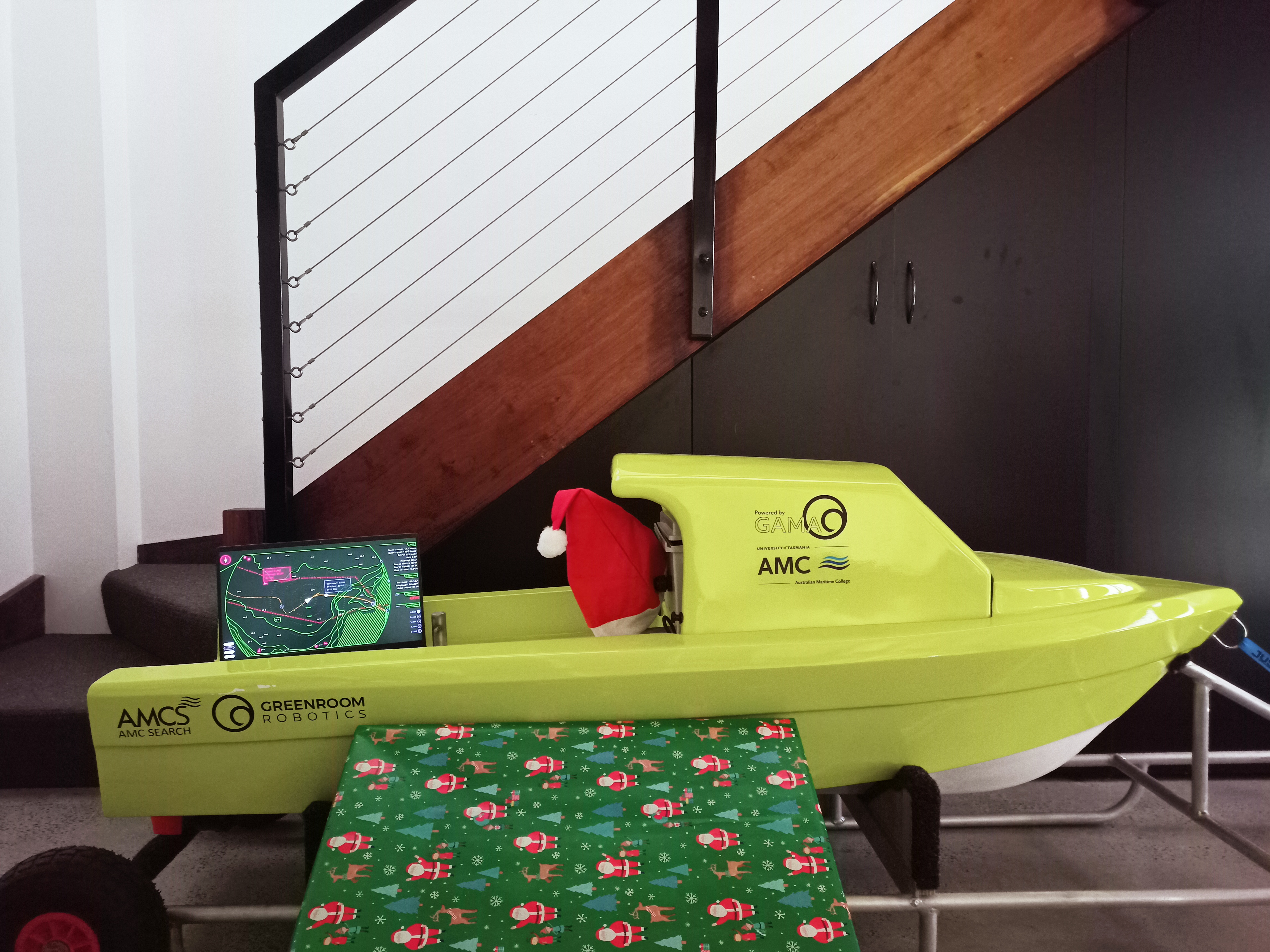 It has been an extremely exciting year for Greenroom, with new partnerships, collaborations, and opportunities for growth. We are looking forward to what the next year brings.
Happy holidays, and best wishes for the new year from the Greenroom team.